On September 15, 2013 by
alison
With
0
Comments -
Uncategorized
You guys, we've been so bad about posting our weekly thrift finds and even worse about linking up to other blogs with our finds. Â We're lucky if we get a blurry group shot up to the #thriftbreak twitter folks before we unceremoniously begin prepping items for the shop. Â I've been promising myself that *this week* will be different, but it never is. Â Much like A La Modern, we've been tired, run-down, and a little meh about thrifting lately.
Yesterday we finally had a day that deserves a post! Â We hit up a local rummage sale that we've been going to for the past few years. Â After slim pickings last year and the year before, we finally picked some great stuff! Â Herewith the blurry cell phone pic taken just after we got home.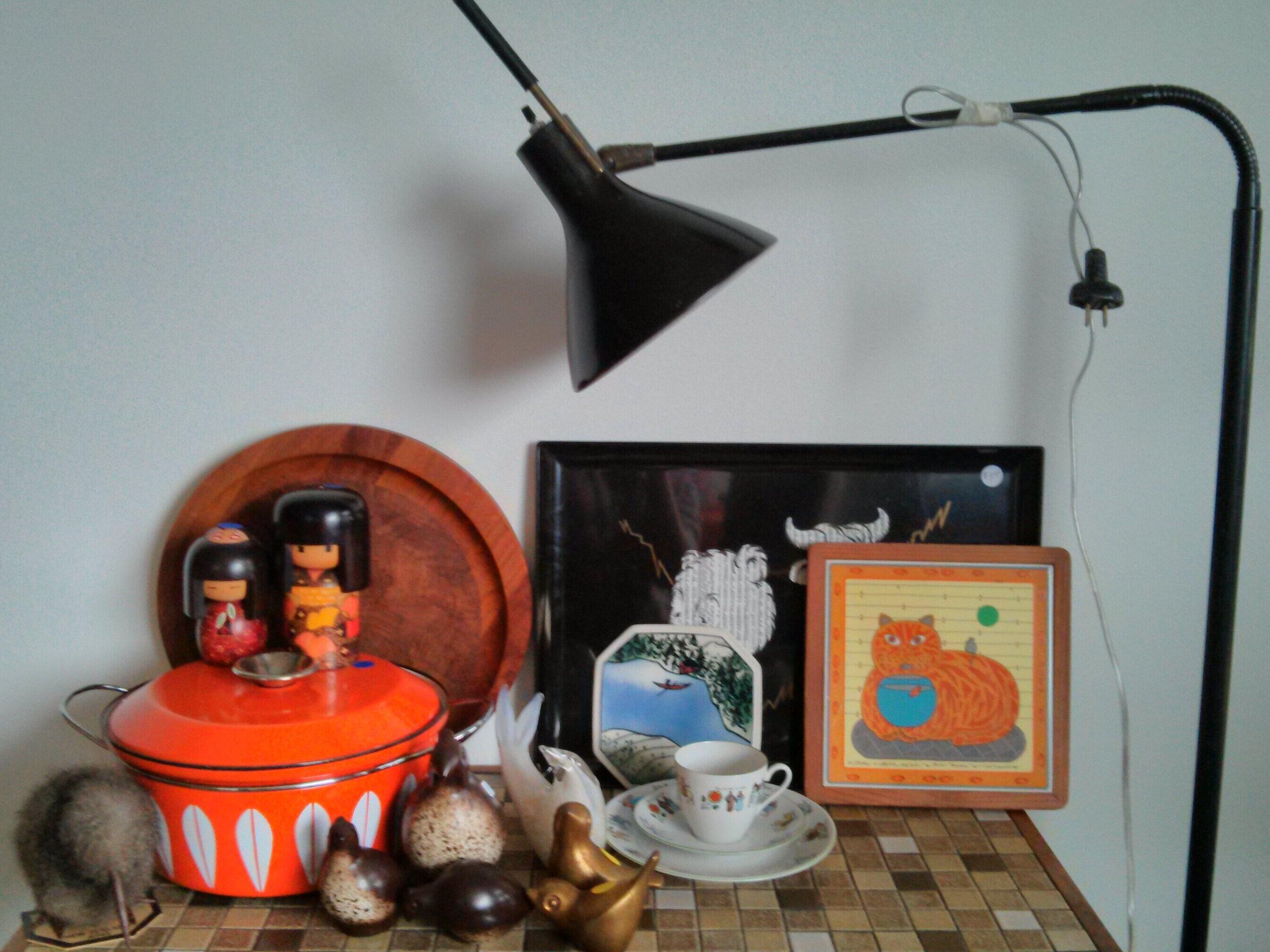 Yeah, we were amazed too. Â Usually we'll find some broken Nymolle and maybe a few stained Vera tea towels at local rummage sales, but not yesterday! Â The best score is probably the Kurt Versen lamp, probably made in the early 1950s. Â We're surprised his lamps aren't more well-known in the typical mid-century circles. Â We were happy to pick this piece up!
Someone got rid of their collection of Howard Pierce birds (even two gold-plated ones, which we've never seen in the wild before). Â Truth be told, even though we're on the west coast, we don't find a lot of Howard Pierce here — so we were really excited to snag these birdies.
We also found this beautiful, glass bird. Â Thanks to Temple of Vintage, we think this might be Murano, but we'll have to do a little more research to figure out a possible maker for the piece. Â The forked tail is especially interesting, since not many of the other Murano birds we've seen have such a lovely tail.
Go checkout more thrifting finds over at Sir Thrifts A Lot!